LOCAL AREAS
Amazan Properties have properties to let in or around the following areas.
Click on an area to view details about it:
WEST HAMPSTEAD
Excellent transport links, good cafes, bars and restaurants, and a young, energetic feel to the area make West Hampstead a popular place for young professionals. It is a lovely community with a very European feel - lots of cafes, bars and restaurants with outside seating and great service. Transport links are perfect with three different train stations including the tube and a regular night bus from the West End.

There is a whole host of entertainment to suit all pockets. There is no shortage of wine bars and pubs, many offering live music on some nights of the week, and every food taste from every corner of the world is catered for.
SOUTH HAMPSTEAD
Great transport links, convenient local shops, excellent schools and the Conservation Area are a few of the many reasons to live in South Hampstead. Transport is superb in this area, with South Hampstead Overland service being 10 mins from Euston, or nearby Swiss Cottage (Jubilee), Finchley Road (Jubilee & Metropolitan) and the numerous bus services operating into central London.
HAMPSTEAD
This is one of the most desirable places in London to live and one of the most fashionable places to live in the world!! Popular with the rich, the famous, the powerful, Hampstead has amazing resources and amenities.

Hampstead was built to be a home for rich and poor alike. Its ideal position between city and countryside was of course one of the reasons that it became so fashionable and sought after. It is packed with beautiful restaurants and cafes, and its rolling hills and streets are beautiful. It has its own theatres, choice of cinemas (Everyman), wonderful shops, woodland nearby, and of course, what is to many (and all North Londoners), the best parkland in London, that of the Heath.

At the heart of Hampstead is its state of the art hospital, The Royal Free, a comfort for many knowing that this excellent hospital is on your doorstep should it be needed.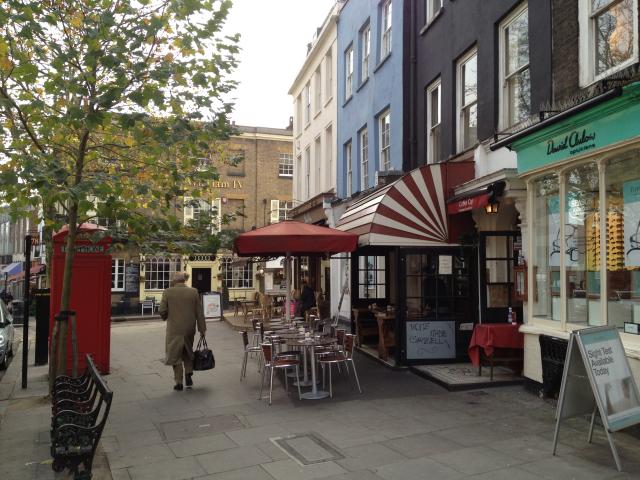 KILBURN
The buildings are beautiful and you can walk to the hustle and bustle of the high road in minutes. The area is definitely on the up and the regeneration of the neighbouring council estate will ensure that Kilburn is constantly improving its image.

Kilburn High Road has Sainsbury's, 24 hour Tesco, M&S, Holland & Barratt, all the Banks, many Building Societies, food markets, Post Office, and all within easy reach. Salisbury Road on the other hand has designer shops, very upmarket delicatessens, bakeries, cafes and restaurants, plus the local Library and Police Station.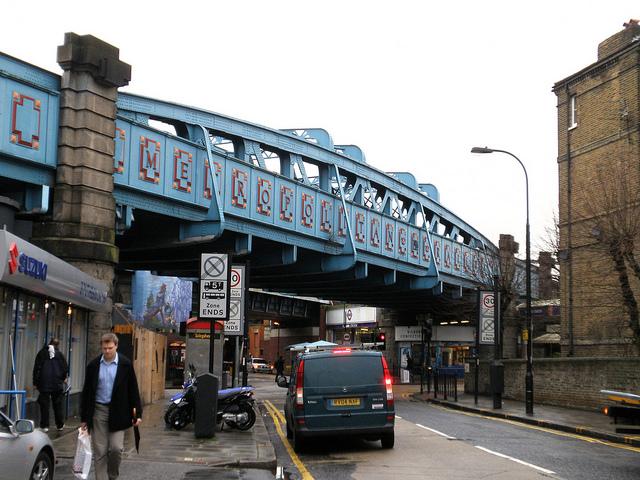 PRIMROSE HILL
Tucked away between St John's Wood, Regent's Park, Camden Town and Chalk Farm lies a small public park with soaring hilltop views over London. The 'village' of Primrose Hill is tucked in between the main line railway to the East and the Hill to the West. Quiet and scheduled (due mainly to traffic controls on through roads. It boasts a quaint shopping street with a good selection of increasingly smart shops. The green space, which gives the place its name, covers 112 acres, with the Hill itself standing 206 feet high. As one of the loftiest sites in London, on a clear day it provides wonderful views from Canary Wharf and the Millennium Dome in the East to the Post Office Tower and beyond the west.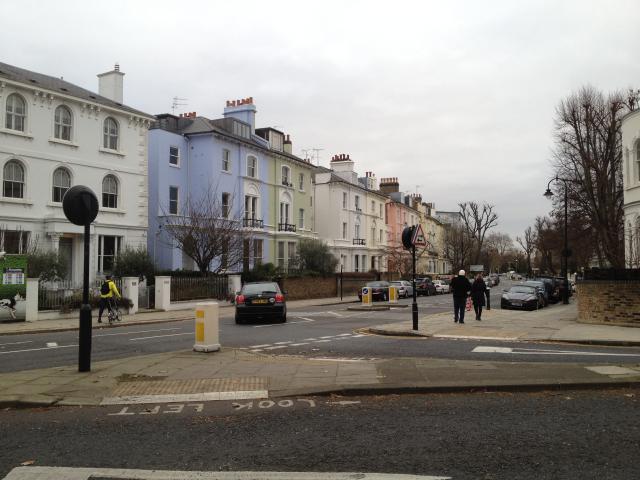 BELSIZE PARK
Belsize Park is a wonderfully cosmopolitan and exceptionally fashionable part of London. Its eclectic architecture and sense of history combine with ready access to Regents Park, Primrose Hill and Hampstead Heath to make Belsize Park a beautiful environment in which to live. Along with the excellent shopping, the nearby Everyman cinema, The Hampstead Theatre, the restaurants and convenient transport, living in this part of London will always be a good choice.
The inhabitants of Belsize Park must love there coffee because you are never more than a couple of minutes from a cappucino. There are shops, cafes and restaurants on Haverstock Hill and further down in the strip branded Steele Village after the pub of the same name. There are more shops along England's Lane, where there is a popular butchers, Barretts, and in Belsize village on Belsize Lane. There is a farmers' market every Wednesday at the Swiss Cottage end of Eton Avenue.
There's a "park" in the name but Belsize Park hasn't got one - although Regent's Park, Primrose Hill and Hampstead Heath are in very close proximity.

With excellent tube and bus services, going to town or into the City, is convenient and fast.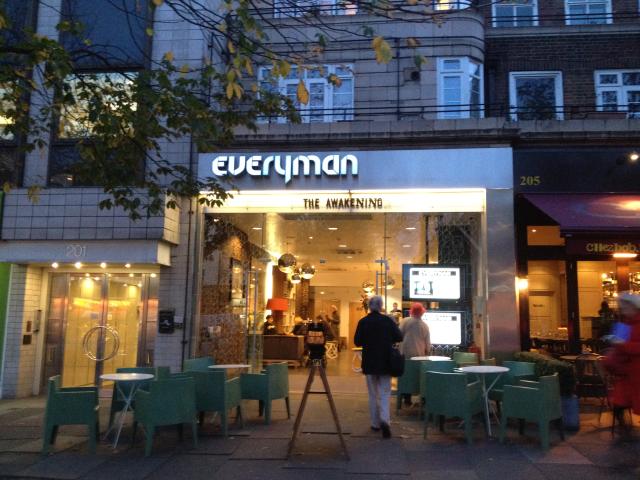 SWISS COTTAGE
Swiss Cottage is an area that most people would think is just a junction between St. Johns Wood and Hampstead, however there are some great restaurants and bars in the area known as the "Cottage" as well as a Cinema complex, tube stop (Jubilee) a good leisure centre and a Library.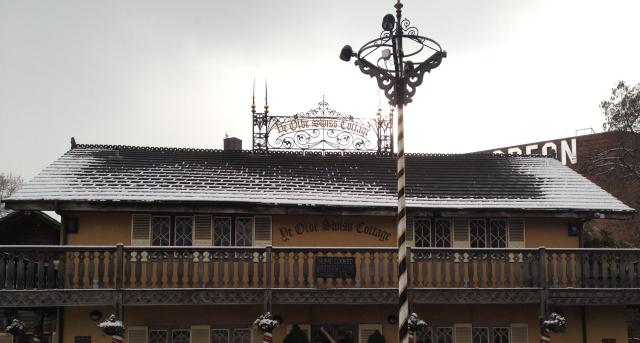 ST.JOHNS WOOD
Home to some of the best properties in London and one of the most sought after places in the capital, St Johns Wood's serious development into the urban district we know now began in the early 19th Century. It's a place of refinement, lovely villas, excellent mansion blocks, and a very privileged air.

St John's Wood stretches from Lords round towards Camden, taking in a good section of Regents Park. People live here because this is a beautiful, green area of wide streets and truly epic homes. The centre of the St John's Wood area is a gorgeous little city village with a busy high street filled with excellent cafes and restaurants and nice little boutiques offering home furnishings.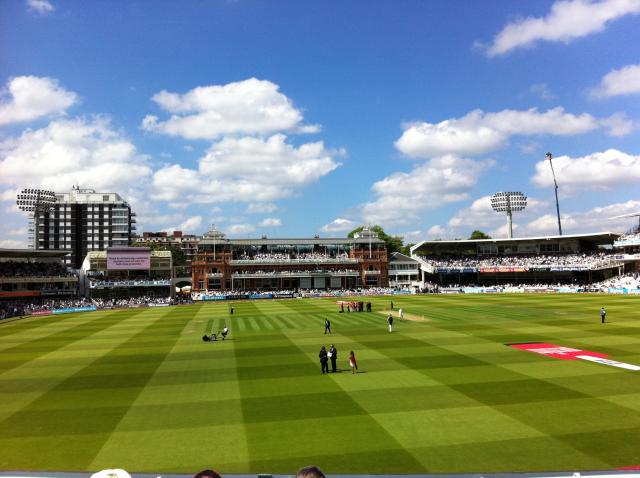 MAIDA VALE - LITTLE VENICE
Beautiful, green streets and the wonderful attraction of Little Venice - the Maida Vale area is one of the classiest, most understated and relaxing areas to live in West London.

For an area that's so close to the city - it's only a few minutes to the West End either by car or tube - Maida Vale feels distinctly different.

Little Venice is slightly more active than Maida Vale itself, having more pubs and restaurants along its streets catering to the crowd drawn to the canal, but both are beautiful, calm oases in the midst of the din of the city.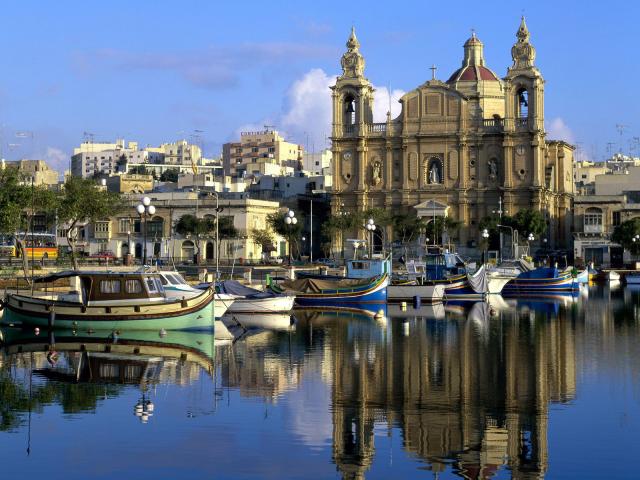 CAMDEN
Whatever you want from London you can probably find in Camden on a weekend; the site of the most famous market in London, it's bustling and busy and not to be missed. But Camden is far more than its market - it's continued to be one of the trendiest, most sophisticated yet gloriously varied places in the capital for generations and looks set to continue that way.

In general, Camden properties - whether flats or houses - are very desirable, and competition is fierce for them.

Amenities of the area are second to none. It's incredibly easy to get into the West End and into many other parts of London. The bars, clubs and restaurants of Camden - whether on the lock or lining its main streets and quieter byways - are famous for their variety and quality, and the market itself is a huge draw for local boutiques and labels.

Camden is a place to be because you love its lifestyle of luxury and funkiness mixing together - and living here is a style choice as much as simply finding a home.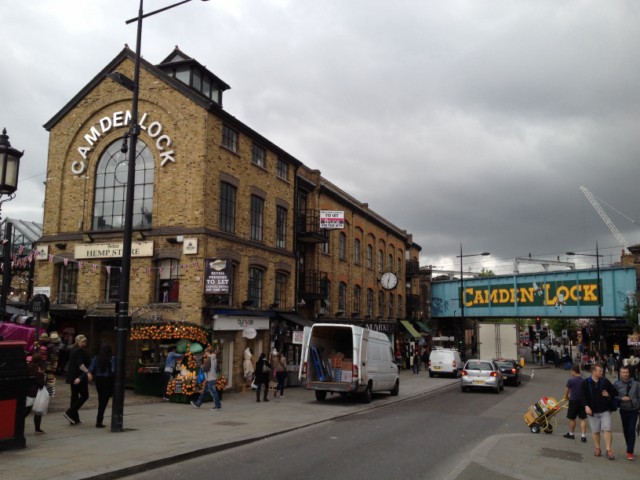 REGENTS PARK
Quite simply one of the most stunning and impressive places to live in London, On the borders between the Camden and Westminster areas, between Camden Town, Euston, Marylebone, Primrose Hill and Lords, Regents Park is a wonderful circle around which some of the nicest apartments in London are to be found.

Living around Regents Park gives access to the funky environs of Camden, the genteel bistros of Marylebone, the upper class air of Lords and the wonderful Primrose Hill.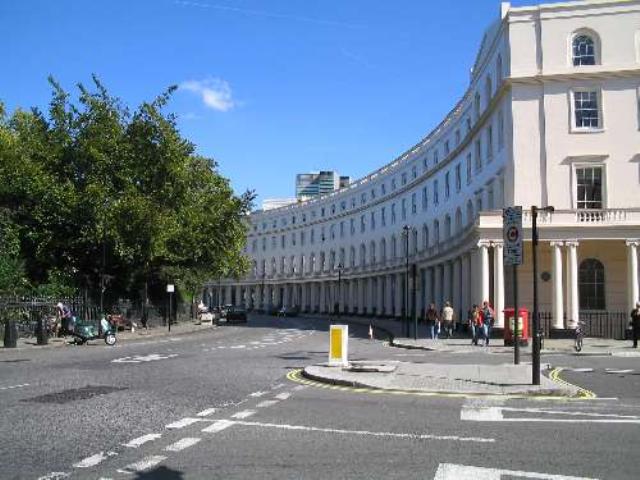 WILLESDEN GREEN
Willesden Green is located in North West London, zone 2 on the Jubilee line in the Borough of Brent. Willesden Green is full of share houses.

The area is very much up and coming and popular with professionals as well as families. Rents are affordable and highly sought after.

Willesden Green has many good pubs, restaurants, bistros, cocktail bars, library and also a choice of three gyms.

Gladestone Park is the major park in Willesden Green. The park also has tennis courts for £5 an hour and underneath the park are Winston Churchill's bunkers that are open to the public once a year. On a sunny day the park is full of runners, people walking their dogs and people testing out their hobbies. The other noticeable park is Roundwood Park which often holds fairs and is great to watch the fireworks on Guy Fawkes Night.

You can't beat the Jubilee line and the buses out of Willesden Green travel in every direction around or across London.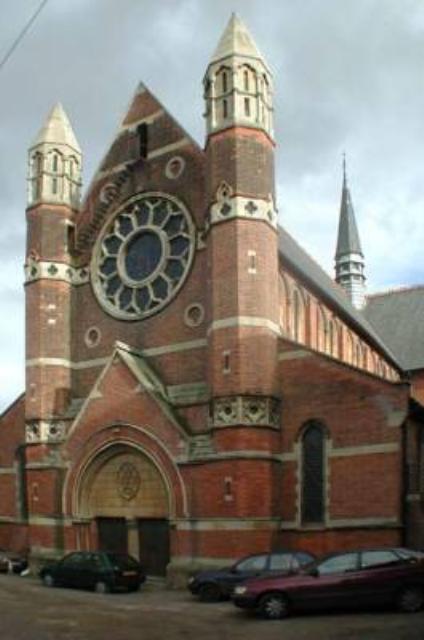 ISLINGTON
There's no denying that the N1 Islington shopping centre has all the high street shops. A mix of media professionals (the Business Design Centre is situated in the heart of Islington), and young families make up the community of Islington. There are loads of parks and open spaces which are open to everyone. If you fancy experiencing some Islington culture, head for the Almeida Theatre (www.almeida.co.uk) for some award-winning contemporary drama or the Islington Arts Factory (www.islingtonartsfactory.org.uk) for exhibits and performances.

Islington also has to offer restaurants, cafes, bars, cinemas and Premier League football (Arsenal Football Club).

Local buses and tubes can take you to various destinations including the West End, the City and of course out of London with Kings Cross and St Pancras both on your doorstep.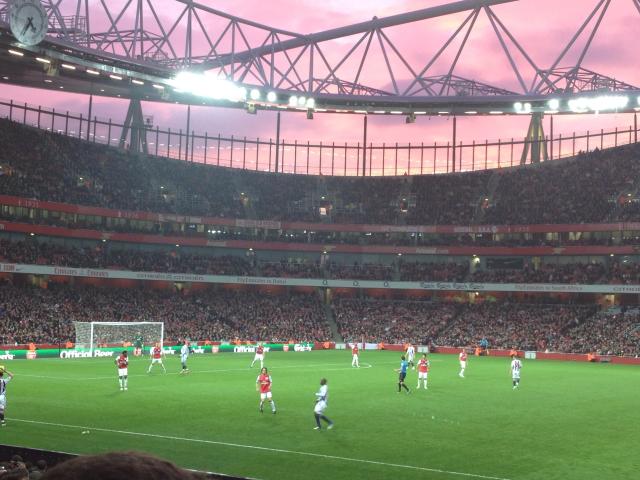 HAMMERSMITH AND FULHAM
The London Borough of Hammersmith and Fulham is a London borough in West London.

In 1908, the Franco-British Exhibition and Olympic Games were hosted in the borough, at White City, but was then redeveloped. In 1960, the BBC opened the BBC Television Centre, and in 2008, Westfield London, a large development with new transport links and a shopping centre, finally completed the redevelopment after one hundred years.

The borough includes areas such as Shepherd's Bush, Chelsea, West Kensington, Olympia (London's major exhibition and event venue) and Hammersmith (also famous for the Hammersmith Apollo Theatre) are amongst the many varied and interesting places to visit and explore.

London's Rural Thames stretches from Hampton Court Palace, one of the great icons of Tudor England, to fashionable Chelsea Harbour, not forgetting the annual Oxford - Cambridge boat race and the choice of Premier League football available (Stamford Bridge, Craven Cottage and Loftus Road). Something new and exciting happens in Hammersmith and Fulham every day.

Hammersmith & Fulham is known for their up market shops and boutiques, galleries, museums, bars, cafes and restaurants. Not far away is the world famous department store Harrods, a must for any serious shopper or sightseer.

From the West End to Hammersmith & Fulham it only takes 15 minutes by tube (District, Piccadilly, Central or Hammersmith & City lines) and 30 minutes from Heathrow. Many bus routes bring people into Hammersmith from all surrounding areas.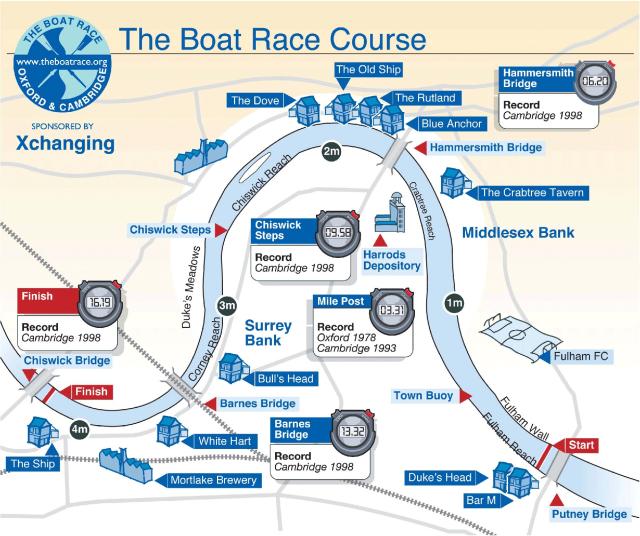 HENDON
Hendon's claim to fame is in flying and the RAF Museum. The area is closely associated with the aviator Claude Grahame-White. It is a former borough and ancient parish. The name means the high place or down, and Hendon's motto is Endeavour. The Burroughs is a civic centre for the London Borough of Barnet, and also the site of Middlesex University Business School.

Hendon is served by Hendon Central tube station on the Edgware Branch of the Northern Line and by Hendon railway station on National Rail First Capital Connect line (still referred to many as the Thameslink line), as well as by numerous bus routes. Buses come and go from Brent Cross Shopping Centre, London's West End and the new Wembley National Stadium. Buses run as far south as Central London, and as far north as Watford Junction.

Further north is the site of Hendon Aerodrome in a area of Hendon now know as Colindale, famous for the first airmail delivery; the first parachute descent from a powered aircraft; the first night flights; and, from RAF Hendon during World War II the RAF provided the first aerial defence of a city. It is believed that the first casualty in the Battle of Britain was an RAF Hurricane pilot from Hendon. It closed to flying in 1968 and is now the site of the RAF Museum, as well as the housing developments at Grahame Park and Beaufort Park.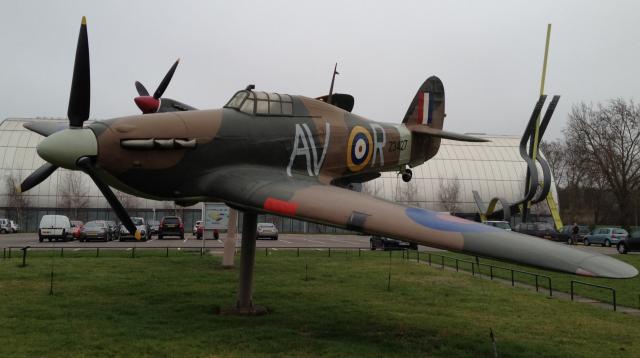 GOLDERS GREEN
Golders Green, an exceptionally thriving area of London is situated in the London Borough of Barnet. Up until the 1900's Golders Green was just a village in the parish of Hendon. The Green was purported to have been developed during the 16th century, and early records indicate that by 1612 the area had become known as Golders Green.
With the arrival of the trams, motorbuses and the new tube station in 1907, Golders Green began to develop into a suburbia of street lined semi detached houses, a process which was to progress into the 1930's. The population by this time had reached almost 18,000. By the 20th century, with the arrival of its entertainment venues, library and cinemas, Golders Green was developing into an area in its own right.
The Hippodrome Theatre, built by the dynamic architect Bernie Crewe, was opened on Boxing Day 1913. The Grade II listed building, situated next to the Golders Green Tube station, was originally built as a 3,000 seat music hall, however, due to the construction of a full theatre stage, its capacity was reduced by half. Eventually in 1969 the BBC were to take out a long lease on the theatre and transformed it into a radio station and 700 seat concert hall. Sadly, in 2003 the BBC deserted the theatre, and because of its rapid deterioration this once splendid building has now been placed on the English Heritage's 'buildings at risk' register.
Golders Green Crematorium and Mausoleum is one of the oldest in Britain. Kingsley Amis, Ivor Novello, Bram Stoker, Peter Sellers and Amy Winehouse are among the many whose ashes are kept here.
Golders Green is renowned for being a cosmopolitan area.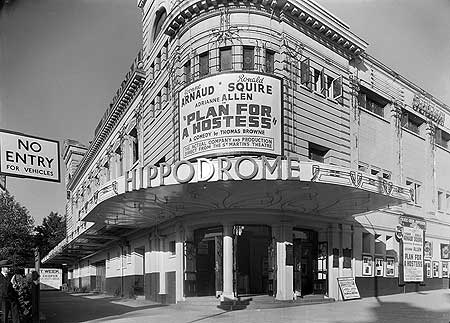 WEST KENSINGTON
West Kensington is an area on the western edge of Central London primarily located within the London Borough of Hammersmith and Fulham, encompassing some western areas of the Royal Borough of Kensington and Chelsea, located 3.4 miles west of Charing Cross. West Kensington (W14) is roughly defined as the area between Brook Green & Hammersmith Road to the west, Fulham to the south, Shepherd's Bush to the north and Kensington to the east.
It is best known as home to the Olympia Exhibition Centre, Westfield Shopping Centre and the Queen's Club at Barons Court.
West Kensington is primarily a residential area consisting mainly of Victorian terraced houses, many of which are subdivided into flats. There are excellent examples of Victorian architecture, with several houses and some entire streets listed - including the imposing mansion blocks of Fitzgeorge Avenue (off North End Road) and the mansion blocks around Avonmore Road including, Glyn Mansions (Built 1897), Avonmore Mansions and Avonmore Gardens (Built 1893) which is located next to the new Kensington Village development.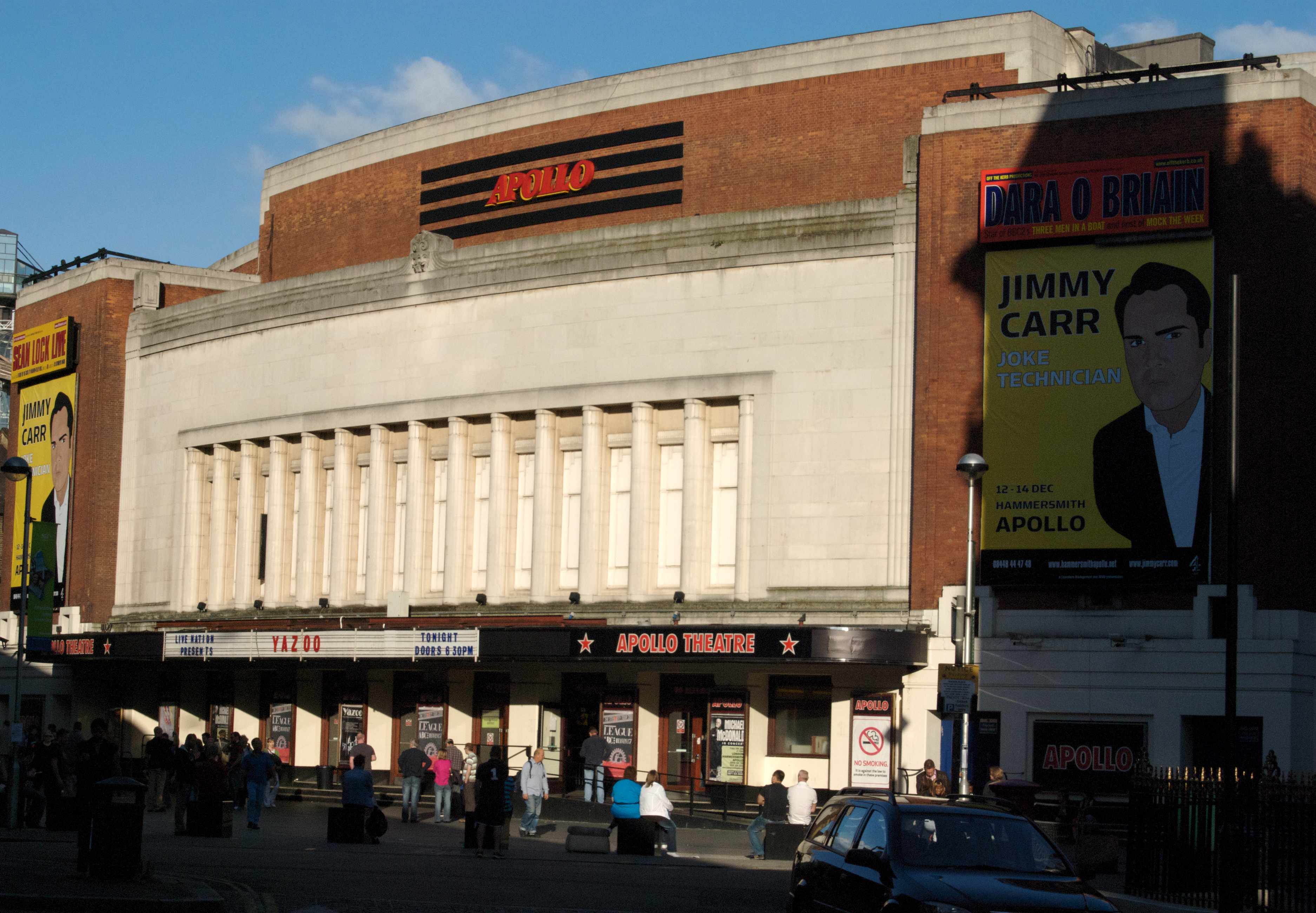 EDGWARE
Edgware is an area in London, forming part of both the London Borough of Barnet and the London Borough of Harrow. It is principally a shopping and residential area and is on the Northern Line. It has a bus garage, a shopping centre called The Broadwalk, lots of excellent restaurants, a library, a large hospital (Edgware Community Hospital) and two streams (Edgware Brook and Deans Brook).